Peyton Postol of Boiling Springs, S.C. struck gold -- er, silver -- recently when she opened a snack bag of Goldfish.
"I opened up and I asked my mom, is there supposed to be a ring in here?" Postol told
CBS affiliate WSPA.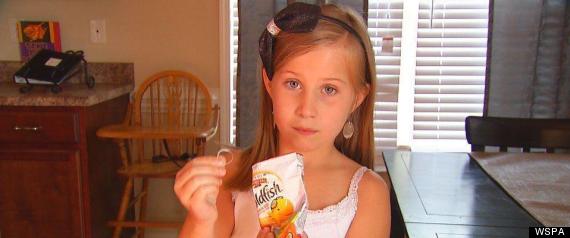 Her mother Stephanie looked inside the bag and noticed
a small silver band
with what looked like little diamonds in it.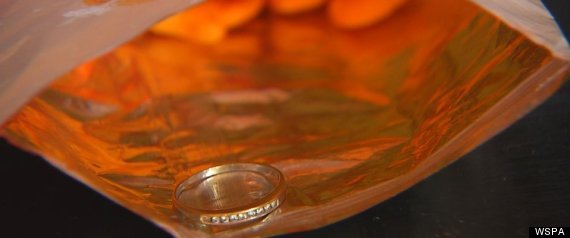 A spokesperson for the company
told ABC 4 Utah
that they were
"very surprised"
to learn about this incident.
"We do take it very seriously and we have in place a number of processes to avoid something like this from happening,"
Anna Burr
said. "And the other thing is all the packs pass through a very sensitive metal detector. So we really want to get the pack back so we can understand how this might have happened."
Pepperidge Farm does not allow employees to
wear jewelry
on the job and requires them to
wear gloves
while working.
The Postols are planning to send the ring back to the company so that they can determine how it ended up where it did.
Keep in touch! Check out HuffPost Weddings on Facebook, Twitter and Pinterest. Sign up for our newsletter here.