The pleasures of eating and drinking and traveling well make for good reading during the summer, not least at the beach when you can pick out a few recipes, then go shopping and cook them up that evening. Here are books that seem particularly valuable this season.
Native Wine Grapes of Italy by Ian D'Agata (University of California Press)--No one knows more about Italian wine that Ian D'Agata, whose training as a physician has caused him to turn a prognostic eye on the vast number of wine grapes found from Alto-Adige to Sicily. It is easily the most comprehensive volume on the subject--ever--and promises to be so for years to come. In the case of each varietal, based both on ampellograpy and tastings, D'Agata gives a complete description and history coupled with "Which Wines to Try and Why." And he skimps on nothing: a relatively unknown grape like Bombino or Nascetta gets as thorough an entry as one on Primitivo or Canaiolo Nero. You also get to meet the people from small estates who make the best of the varietals. At 620 pages, there's little anyone could possibly want to find out about Italian viticulture and viniculture that isn't here. It is a magnum opus of daunting authority.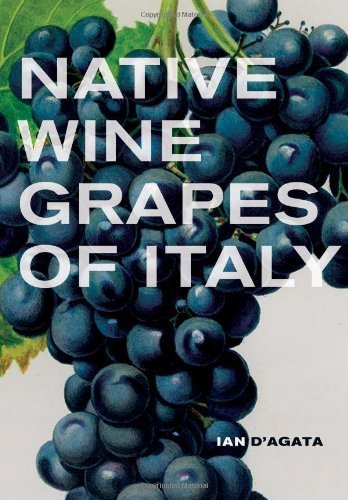 The Old-Fashioned by Robert Simonson (Ten Speed Press)--Usually I'm not much impressed by 168-page single subject books, but Robert Simonson is such an engaging author that he makes this the perfect book to accompany an easy chair and a well-made Old-Fashioned cocktail. Fully 65 pages of the book are meant for that--an incisive, impeccably researched story of this too often forgotten classic cocktail, resulting in some good rollicking stories that American history is rich in. He takes you back to the 19th century, to Chicago during Prohibition, and the drink's "Postwar Heyday," when the New Yorker Magazine declare the drink "a national institution." Following are dozens of recipes and variations, all of it well packaged in a small size with fine illustrations.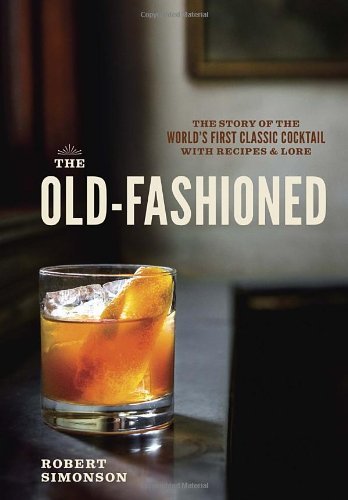 The Food Lover's Guide to Paris: The Best Restaurants, Bistros, Cafés, Markets, Bakeries, and More by Patricia Wells (Workman Publishing Company)--Way back in 1984 Patricia Wells published the first edition of this requisite guide to Parisian gastronomy, not just to the Michelin-style restaurants and famous bistros but to her personal favorites among bakeries, chocolate shops, cheese stores and boulangeries. Now, 30 years later, she has completely revised her classic, and this new book shows just how much the Paris food scene has and has not changed in all that time. "Many chefs have come and gone," she writes. "Others have matured into excellence. And, most exciting, I have had the pleasure of covering the new group of energetic young cooks who are expanding the culinary `musts' into up-and-coming Paris neighborhoods." You'll still find some old favorites, like Le Duc and Au Trou Gascon, updated along with new listings for new places like L'Atélier de L'Éclair and Albion, and Wells shows just how international Paris has become with good Italian, Thai, Chinese and other ethnic restaurants and eateries.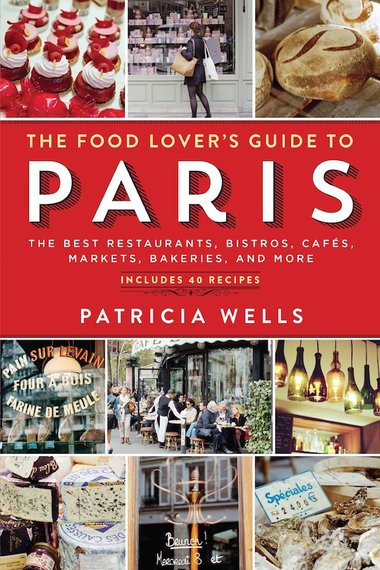 Marc Forgione: Recipes and Stories from the Acclaimed Chef and Restaurant by Marc Forgione (Houghton Mifflin Harcourt)--No chef has ever been prouder of his pedigree than Marc Forgione, whose father Lawrence, was a pioneer of what was called the New American Cuisine of the 1980s. That Marc has distinguished himself by building on his legacy is evident on every page of this splendid new book, three years in the making. He has some good stories along the path to opening his restaurant--including the time he unknowingly threw out a reporter from the NY Times-- then proceeds with a great deal of technique lessons in order to get the beginner to attempt dishes like his cuttlefish with papas bravas, chorizo and spicy mayonnaise and suckling pig face with mustard and pickles. There's a good section on cheeses and cocktails, too.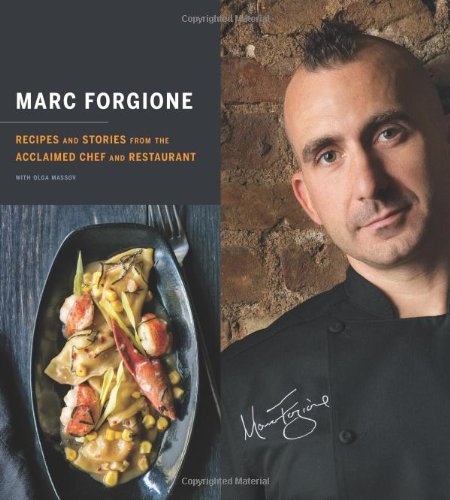 In The Charcuterie: The Fatted Calf's Guide to Making Sausage, Salumi, Pâtés, Roasts, Confits, and Other Meaty Goods by Taylor Boetticher (Ten Speed Press)--There have been several charcuterie books that have come out in the past few years, but this is easily the most authoritative and clear in its approach to a kind of food many people are fearful of trying at home. For a dish like the duck and lemongrass sausage patties alone, this book would be worthwhile, as for the pork bollito misto and the rabbit porchetta, which expand the usual repertoire of charcuterie. Some dishes are relatively simple, others take some doing and long prep, but everyone of them is packed with enormous flavor, and the instruction have been carefully edited for maximum ease.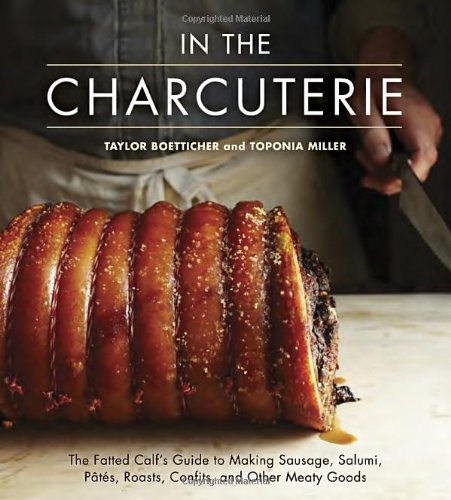 The New Cast Iron Skillet Cookbook: 150 Fresh Ideas for America's Favorite Pan by Ellen Brown (Sterling Epicure)--There have also been a few cast iron skillet books out recently, so that it has almost become a genre of its own. The superiority and versatility of cooking on well-used, well-seasoned cast iron, which is very much in the American, not European, tradition should be unquestioned after paging through a volume that makes perfect sense out of using the utensil for everything from basic steaks and burgers to Rhode Island clam cakes, Vietnamese spring rolls, Cajun halibut, an a marvelous array of upside-down cakes. I doubt many cooks anywhere have the depth and breadth of Ellen Brown, who in her career has written books on everything from wraps to gluten-free breads. I'd trust her to cook a shoe for Charlie Chaplin and have him gobble it up with pleasure.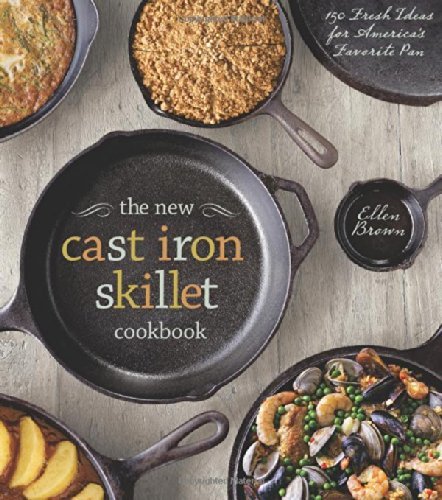 Hungry for France by Alexander Lobrano (Rizzoli)--I've long believed Alexander Lobrano, who's lived in Paris for 30 years, is the finest chronicler of all that goes on in French cuisine today. His enthusiasm alone makes reading him pure joy, and here he covers the different regions of France and its sprawling diversity of styles, from an Alsatian tarte flambé to from a Provençal ratatouille gratin. Lobrano starts each section telling you about the region's best cooks and restaurants, largely favoring bistros with delightful names like Youpla, Au Chapeau Rouge, Les Glazicks, and Ttotta, accompanied by a fine series of evocative photos by Steven Rothfield. It's good to have a dining partner like Lobrano who writes, "To be sure, some people have been kicking France's ankles in a double-decade take-down of Gallic gastronomic superiority. But the wonderful news is that they're all more wrong than right. I defy you to find another country anywhere in the world where you can so reliably find a spectacular meal--at all levels of the food chain--in it most remote and forgotten villages.