At HuffPost Taste, we hold the belief that
nachos
make the world a better place. The mountains of cheese, guacamole, and other fixings are like tiny heaps of happiness that hold the gentle fabric of our lives together. There's not much else in life that can bring the editors at Taste more joy. Or so we thought.
We stumbled across a recipe that floored us. One that renewed our faith in humanity and made us sing the praises of our fellow citizens. One that made us realize that life does get better than nachos. Guys, BREAKFAST
WAFFLE
NACHOS.
If your brain has just short circuited from the sheer awesomeness of this dish, let us illustrate it for you. Breakfast waffle nachos are...
THIS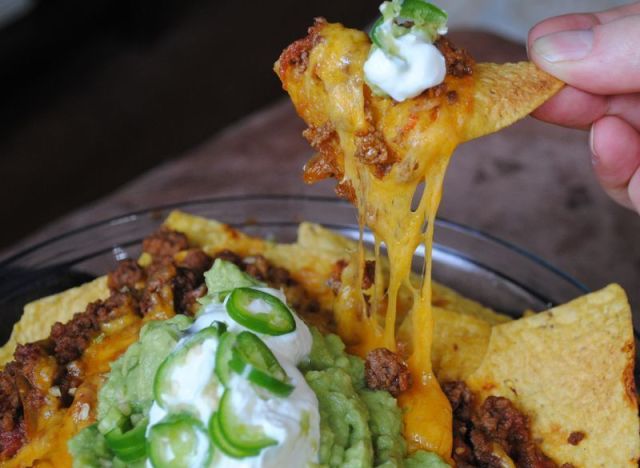 + THIS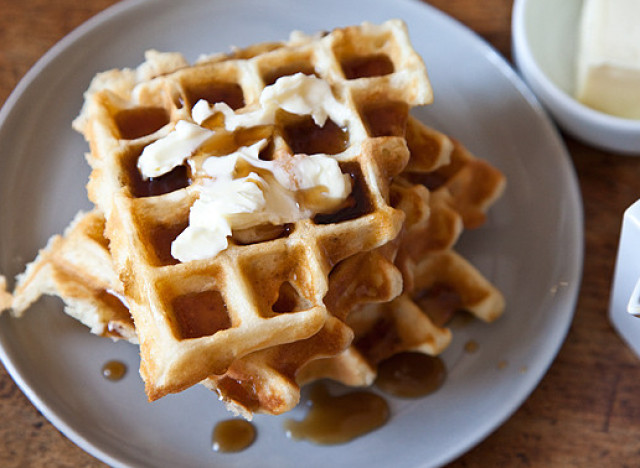 TO MAKE THIS.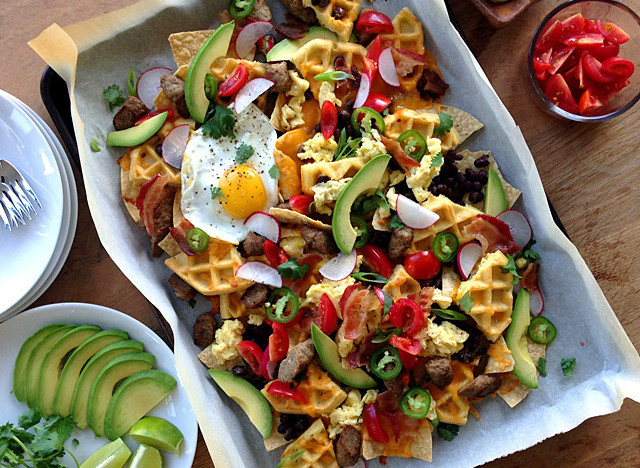 These breakfast waffle nachos were created by
The Delicious Life
, who we've now dubbed the most genius food blogger of all time. They are made up of Belgian waffles -- of course -- tortilla chips -- for crunch -- cheese, eggs, avocado, breakfast sausage AND bacon. Guys, never has a more perfect breakfast dish existed.
Get on it -- you know you want to. You can find
the recipe right here
.
Want to read more from HuffPost Taste? Follow us on Twitter, Facebook, Pinterest and Tumblr.