Finger wipin' good!
A mother in Newcastle, England was horrified when her stepson bit into a
deep-fried blue paper towel
, the Mirror reported last week.
Krystal Henderson, 29, and 7-year-old Oliver Hallam
purchased takeout from a KFC branch in Killingsworth, according to the Express. At home, Oliver took a bite out of what he assumed was chicken, but recoiled seconds later.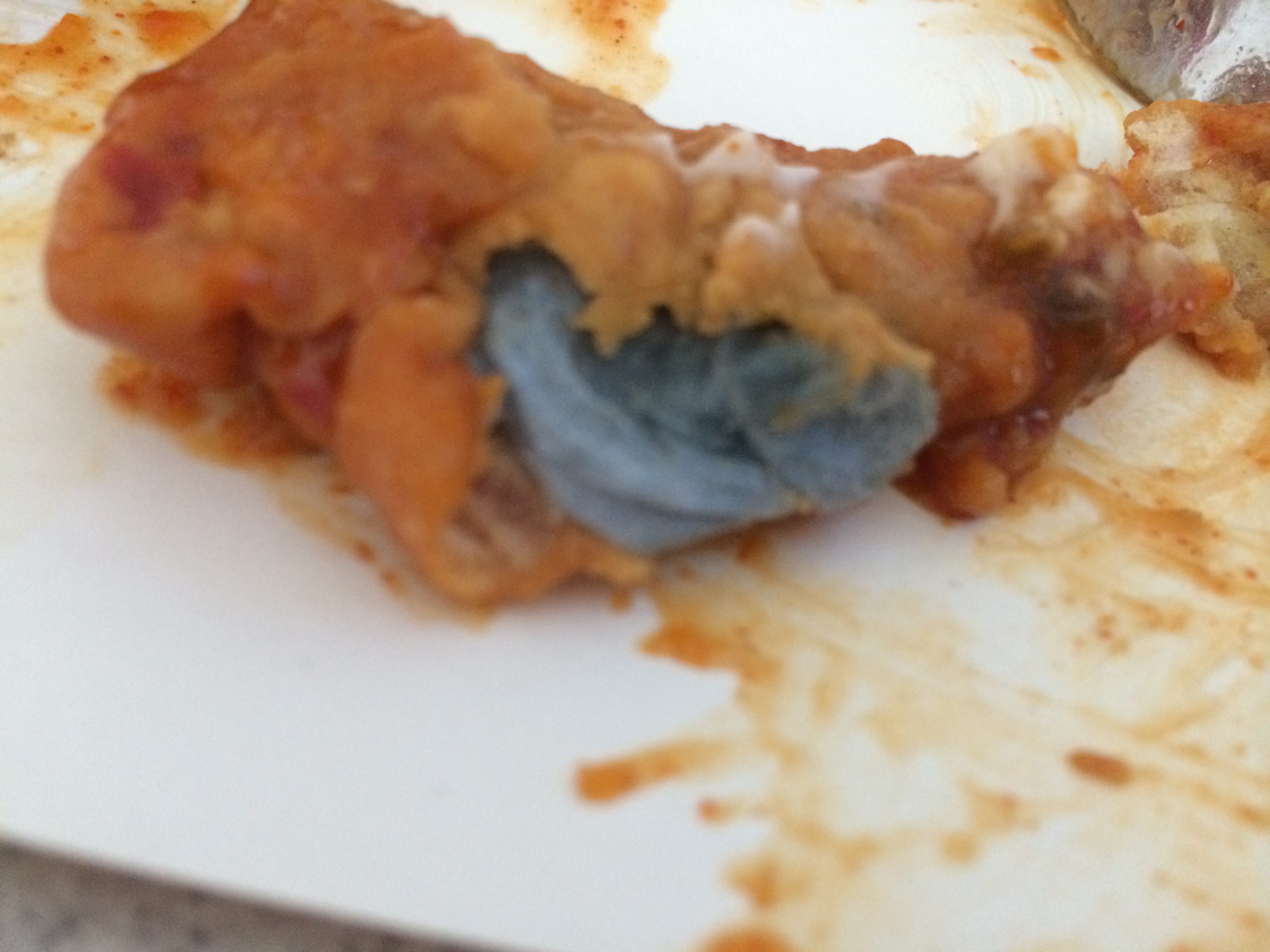 "He pulled it out of his mouth and when he did, it pulled away the batter - you could see the blue roll inside,"
Henderson said, according to the Daily Mail.
Henderson said that realizing Oliver had bitten into a paper towel was worse than if it had just been bad chicken.
"If it was bad chicken they might have just had a bad batch or something," she said. "But the blue roll could have been used for anything - it could have bleach or disinfectant on it … Had someone wiped their hands on it, had it been used to wipe the floor?"
KFC investigated the incident and, in May, sent Henderson an apology letter, explaining
"the blue tissue has most likely originated from a tissue roll used for KFC hygiene purposes. The store assume it must have fallen unseen into the breading lug that is under the sieve and was not noticed by the cook."
A spokesperson for KFC made the following statement, obtained by the Mirror:
We're very sorry for Ms Henderson's experience and apologized to her immediately, as well as giving her a refund at the time of the incident.

We take food quality and hygiene very seriously and unfortunately, on this extremely rare occasion, our restaurant failed to meet the high standards that both we and our customers expect.

We have retrained staff on our stringent food preparation procedures at this store to ensure this doesn't happen again.
The company also offered Henderson a free meal.
Like Us On Facebook
|
Follow Us On Twitter
|
Contact The Author