People who love food are very happy to prove their passion with ink.
Mixers, artichokes and even cupcakes
permanently make their way onto bodies. But an entire recipe? That requires a lot of real estate and not too many people are willing to commit to that extreme.
I Tradizionali
is taking it there with semi-elaborate temporary recipe tattoos. It's like five tattoos in one. And, it'll help you put dinner on the table.
The temporary tattoos are illustration-based, simple recipes that focus on guiding home cooks through the proper steps in making a dish -- there isn't enough space for minute details like quantities or cooking times. Born out of a love for illustration and cooking, the idea was conceived by two Italian designers who created the product for Premio Lissone Design 2013 competition. The tattoos were designed to perfectly fit on the forearm, emphasizing the need to pull up your sleeves when you're getting ready to cook. The duo won second place.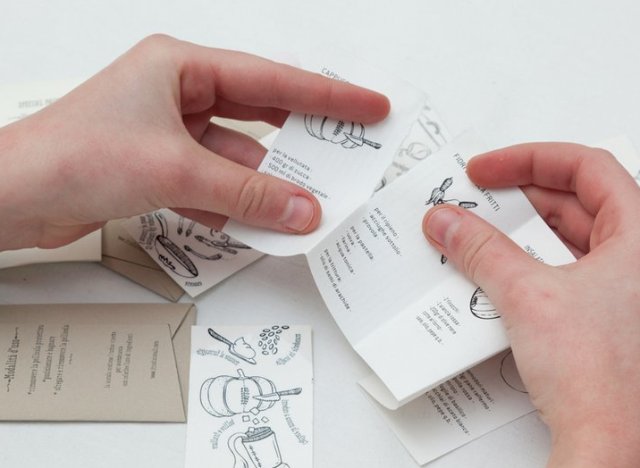 Some of the recipes you can find are appetizers with names like "Grandmother Artichokes" and main courses like spaghetti with sun-dried tomatoes and anchovies. Seasonal and holiday recipes will be released in the future. Packages include four tattoos for $14. Check out the tattoos on the
I Tradizionali
website.
Want to read more from HuffPost Taste? Follow us on Twitter, Facebook, Pinterest and Tumblr.