On July 7, 2014, the trendy cupcake bubble burst.
That's when one of the most ubiquitous cupcake chains, Crumbs Bake Shop,
closed all of its remaining 48 stores
, signaling the beginning of the post-trendy-cupcake era.
"It's over," Bonnie Riggs, a restaurant industry analyst at the market research firm NPD, told The Huffington Post Tuesday when asked about the future of cupcakes. "It was market saturation."
In order to have a successful store, Riggs said, you need to have variety and broad appeal. Cupcakes, like frozen yogurt shops, don't necessarily have that.
"The market for this product is too narrow," Riggs said. "You do it on special occasions."
She compared a store like Crumbs to Krispy Kreme, the donut shop that was once
called "America's hottest brand"
but was eventually forced to close stores across the U.S. when it failed to diversify and expanded too quickly. Even the best donuts in the world are still just donuts.
So where did the cupcake "fad," as Riggs described it, go wrong? Join us in taking a look back at the rise (
↑
) and fall (
↓
) of the great gourmet cupcake.
1919 -- Cupcakes Corporatized (
↑

)

The opposite of gourmet, the Hostess CupCake, with its signature frosting squiggle, was arguably the first mass-produced cupcake.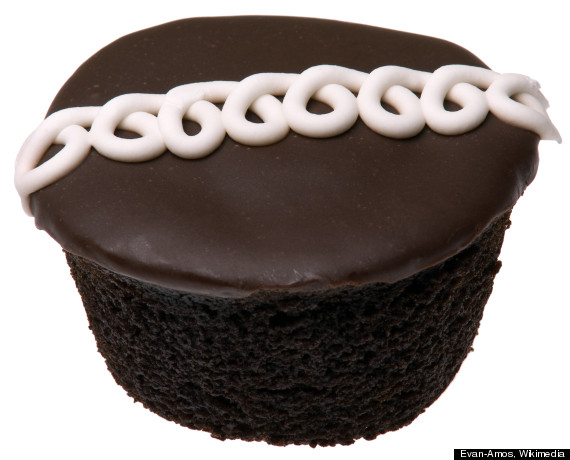 1940s and 1950s -- Baking Made Simple (
↑

)

Cake mixes, sold by Duncan Hines and others, made it easier and more popular to bake cakes (and cupcakes!) at home.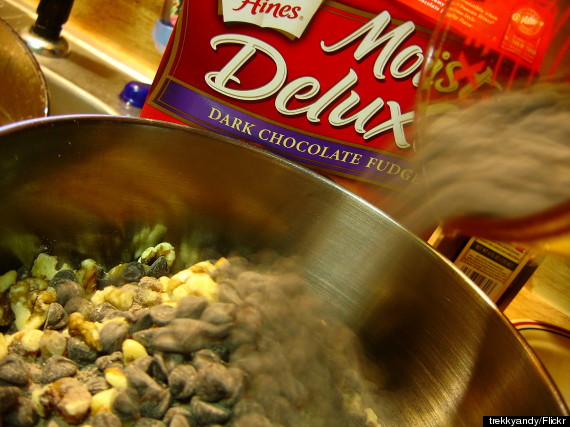 1996 -- Super Expensive Cupcakes Arrive! (
↑

)

Magnolia Bakery opened its first cupcake shop in New York's West Village. Its cupcakes, which are beautifully decorated and come in gourmet flavors like pistachio and PB&J, cost more than $3 apiece. Despite the steep price, people have been lining up around the block for the past 18 years to get their hands on the treats.

There are now seven Magnolia stores in the U.S.

and five abroad

.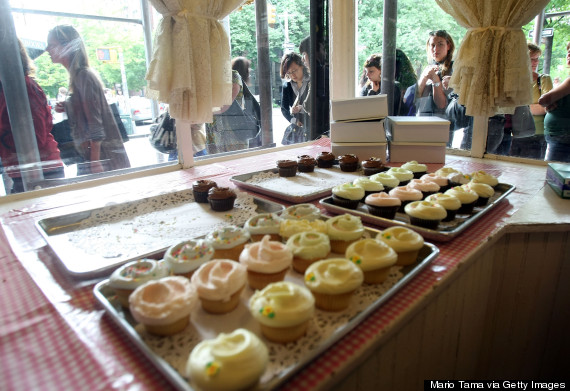 2000 -- Magnolia's Star Turn (
↑

)

In the third season of "Sex And The City," Carrie Bradshaw announced her crush on Aidan while munching on a Magnolia cupcake. The sight of the cupcake sparked a national obsession for gourmet cupcakes, specifically from Magnolia.

To this day, Magnolia Bakery is a spot on the

"Sex and the City" tour

of New York City.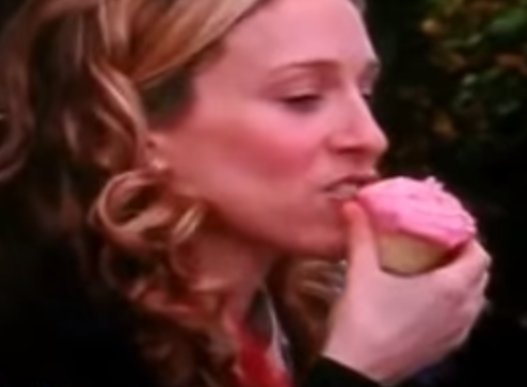 2003 -- Crumbs Of Unusual Size (
↑

)

Crumbs was one of the first gourmet cupcake chains, and it exploded quickly. The shop offered a variety of flavors at a high price: $40 for a dozen "classic size" cupcakes and $42 for a

giant cake-sized cupcake

that served up to 8 people. They were... over the top.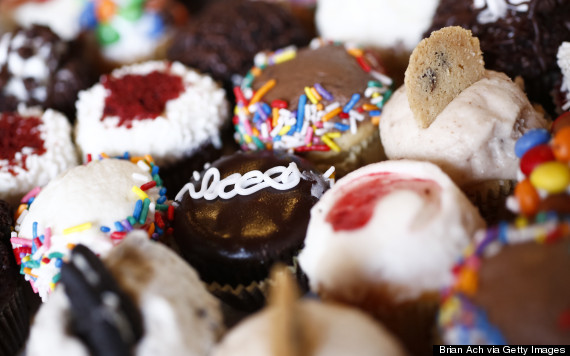 The bakery sold cupcakes almost exclusively, and they came in ridiculously large sizes, as illustrated here: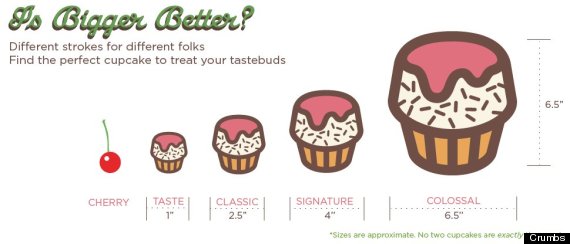 In keeping with the super-size theme, Crumbs stores were also gigantic,
averaging around 1,000 square feet
.
2005 -- SNL's Viral Cupcake Video (
↑

)

Saturday Night Live cast members Andy Samberg and Chris Parnell ate Magnolia cupcakes in the show's second-ever "Digital Short." This was one of the first times many people had heard of Magnolia Cupcakes, and "Lazy Sunday" became one of the first viral videos on YouTube.
2008 -- Mr. Cupcake Goes To Washington (
↑

)

The perpetually crowded Georgetown Cupcakes proved the cupcake fad was not limited to New York City. 2009 -- Bite-Sized Cupcakes (
↑

)

Baked By Melissa joined the increasingly crowded cupcake market in 2009, distinguishing itself with its bite-sized gourmet offerings.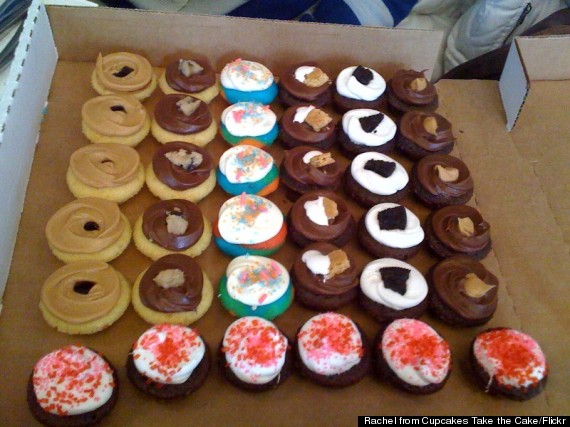 2010 -- Cupcakes Get A Reality Show (
↓

)

"Cupcake Wars,"

a cupcake-baking competition show

, debuted in 2010. The winners of each episode got $10,000 for baking the best cupcakes. Again, that's

$10,000

for baking

cupcakes

.
2011 -- Peak Cupcake! (
↑

)

This moment was, by far, the peak of the trendy cupcake craze. It was all downhill from here.

Crumbs' stock

debuted at $13.10 per share

in June 2011. The stock price was at

4 cents this past Tuesday afternoon

. In the good old days of 2011, the company's owner said he hoped to have

200 stores open by 2014

. This never happened, but the chain did expand quickly. 2011 -- Sad Cupcake Is Sad (
↓

)

In an iconic scene in the Oscar-nominated comedy "Bridesmaids," Kristen Wiig's character, who had previously opened a failed gourmet bakery, made herself a single lonely cupcake. Her failure clearly foreshadowed the cupcake crash that was to come.
2012 -- Sadder Cupcake Is Even Sadder (
↓

)

Just as "Sex and the City" elevated the cupcake to new heights, "Girls" took it to new lows. In the show's pilot episode, Lena Dunham's character Hannah Horvath is seen devouring a cupcake in the bathtub of her rundown New York City apartment. Sad and naked, Hannah is the anti-Carrie Bradshaw, who was typically sad and clothed.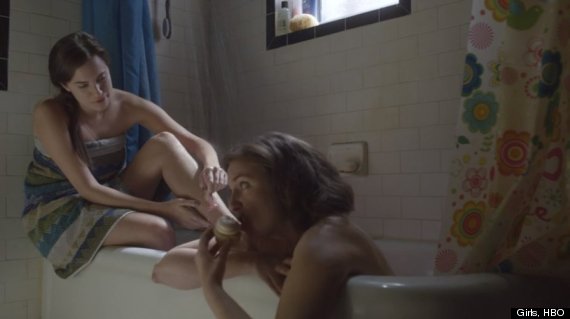 2012 -- Somebody, For Some Reason, Invents A Cupcake ATM (
↓

)

The height of our bizarre cupcake obsession came in the form of a 24/7 cupcake ATM. There are still cupcake ATMs in six American cities.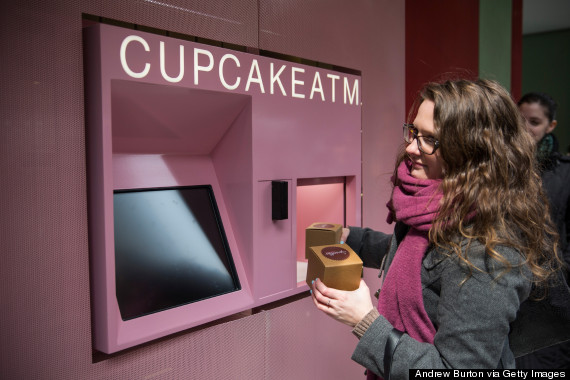 2013 -- Peak Crumbs (
↑

)

At the height of its expansion in 2013, Crumbs

had 70 locations

, but there were signs the chain had grown too quickly. That number had been cut to 48 by the time the empire collapsed.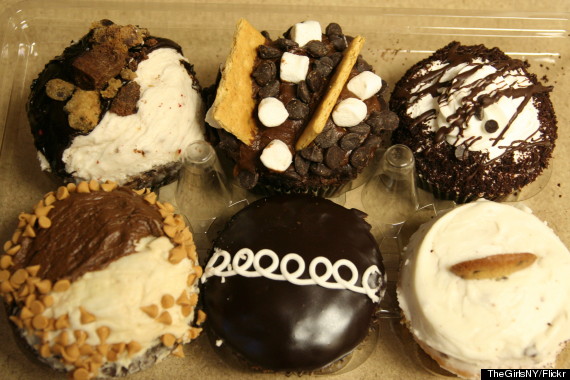 2013 -- The Cupcake Meets Its Match (
↓

)

New York baker Dominique Ansel invents the "cronut," a croissant-doughnut hybrid pastry that proved to be the most notable sweet obsession since the cupcake's heyday. This pastry fad had people lining up for hours to shell out $5 for it. The cronut

spawned countless knockoffs

and a

black market

where they were sold for upwards of $100.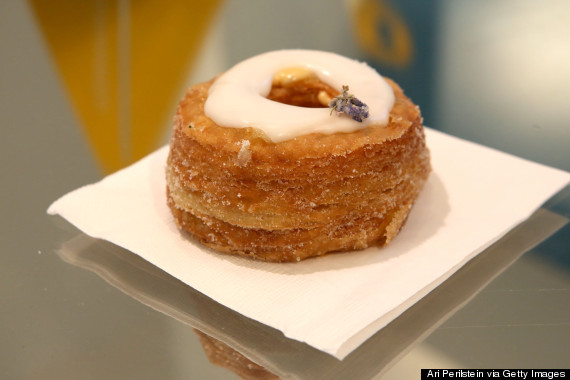 2014 -- Crumbs Gets Super Desperate (
↓

)

In a pitiful attempt to hop on the cronut bandwagon and reestablish itself as a dessert giant, Crumbs created the "Crumbnut." For some mysterious reason, Crumbnut fever did not sweep the nation.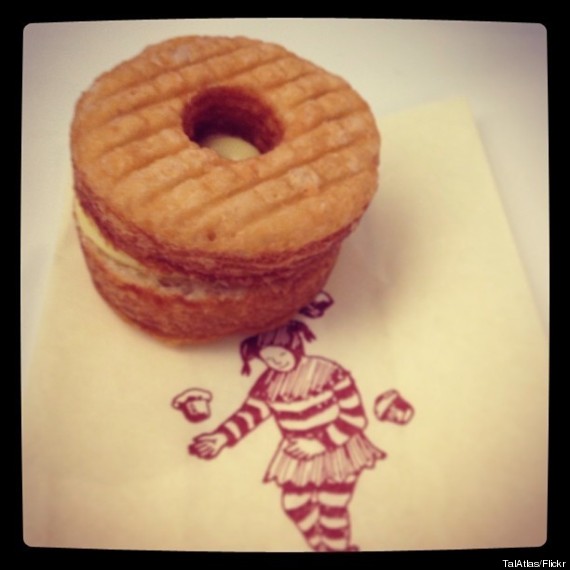 2014 -- Ben & Jerry's Tries To Save The Cupcake (
↑

)

We love Ben & Jerry's, but it jumped on the cupcake fad too late. In 2014, the ice cream maker debuted a cupcake ice cream flavor called "Lazy Sunday," inspired by the nearly decade-old SNL skit.

It's vanilla cake batter ice cream

with chocolate and yellow cupcake pieces and a chocolate-frosting swirl.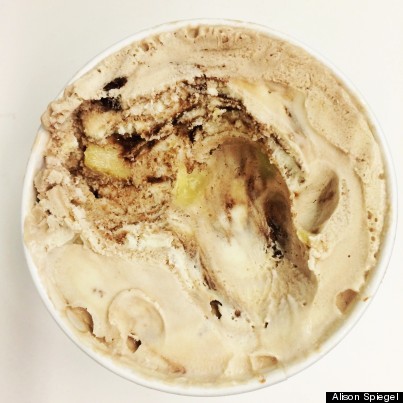 2014 -- Wall Street Loses Faith (
↓

)

In June, Crumbs said it was being delisted from the Nasdaq because the company had lost so much value. This was a major sign that

the cupcake bubble

had burst.
2014 -- Crumbs Tanks (
↓

)

Crumbs' stock

fell to 4 cents a share

on June 30, before the stock was delisted on July 1.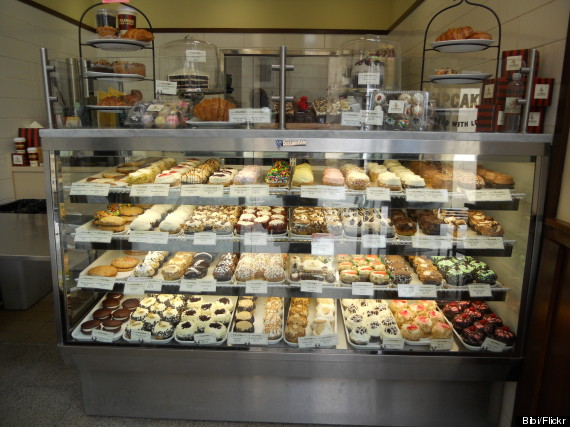 2014 -- Cupcake Empire Crumbles (
↓

)

Crumbs employees were told

stores were closing on July 7

. The company will file for Chapter 7 bankruptcy liquidation.

So what's the next trendy dessert? Some predict

it will be the donut

again. Others

suggest it will be pie

. Whatever it is, let's hope it does not

divide the nation

the way the cupcake did.