By
Nancy and James Chuda founders of LuxEcoLiving
and
Healthy Child Healthy World
Los Olivos California Saarloos and Sons Field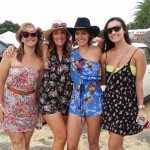 Forget the BLT and hold the mayo and instead head to Los Olivos for one of the most successful festivals in the country.
Bacon and Barrels
is a tradition. If you're a fan of the crunch, snap, and zing that only bacon can bring to your palate then you will love love love this festival. And it's not just the bacon were talking about. The gents and the ladies mozy around popping samples of bacon; bathed, wrapped, skewered, soaked, glazed and yes distilled into dry martinis. It's a dirty trick but what the heck it sure adds great flavor. The babes on the other hand like their bacon slathered between two of
Bob's Well Bread Bakery
slices of bread with homemade dill pickles. And just in case your not into relishing the various barrels of micro brewed beer you might want to head for the aged bourbon. But if your gonna spend time on Saarloos Field in Los Olivos chasing babes you better watch out for the
BULL
It's been told that J. B. Mauney and Bushwacker are coming to
town.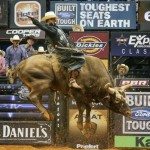 LuxEcoLivng Media Group