A bartender in Lithuania accidentally set a customer's face on fire
while making a drink, and the gruesome moment was captured on video.
The incident happened July 11 at Naktinis Tbilisis club in Panevezys, according to an article in the Lithuanian news portal Lrytas, per a translation by The Huffington Post.
In the video (above), the bartender can be seen preparing the drink -- called a Flaming Lamborghini -- when a flame shoots out at the man, who catches fire. Other patrons appear to put out the fire out by smothering the man's head with their hands.
The victim's sister said in the article that the bar owner and the bartender visited her brother in the hospital. While the article did not specify the man's injuries, it did note that he (pictured below) was taken into surgery.
Article continues below image.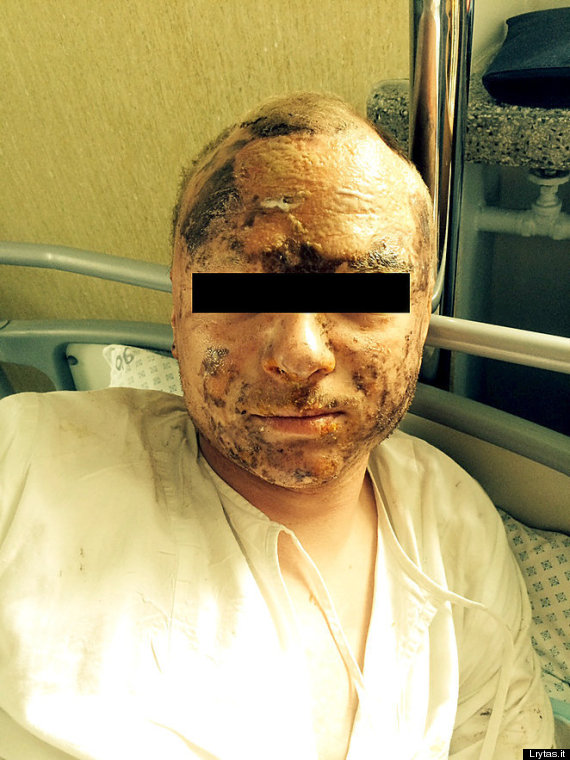 Several
English-language outlets
have since picked up
the video,
though none has offered an update on the man's condition.
U.K. tabloid Mirror, however, offers a description of the
dangerous cocktail shown in the video
:
A Flaming Lamborghini consists of sambuca and kahlua which is then set alight and drunk quickly through a straw while it's still on fire, the drink is then doused with a shot each of Baileys and blue curacao which is then drunk.

h/t Uproxx