Having been a college student for the past four years, my predilection for beer has been tainted by a 30-rack of lukewarm PBR, a keg of flat Natural Light or, the worst, a red Solo cup of whatever cheap beer left in the fridge that has been sullied by dirty ping pong ball in a game of beer pong. Coupled with the fear of gaining a mounting beer belly as portrayed by Homer Simpson, I never acquired the taste for beer and would grudgingly drink just a sip of green beer to celebrate St. Patrick's Day once a year.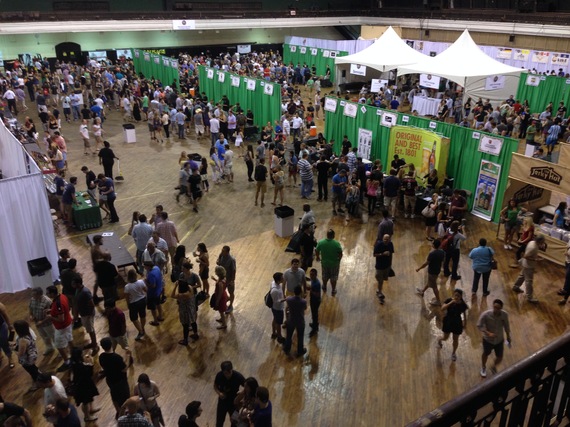 So when I attended the
NYC Craft Beer Festival
with my beer-loving boyfriend last Friday, it was more of a challenge to test my tolerance for beer than an enjoyment of unlimited tasting for 3.5 hours. Upon entering the massive, open venue at the Lexington Armory, we encountered endless rows of breweries pouring samples of craft beers into our 2-ounce tasting glasses. In total, the festival featured more than 150 varieties of beer and ciders from 75 breweries around the world. People say to never judge a book by its cover, but because I did not know anything about beer to begin with, I decided which beer to drink on a case-by-case basis depending on the design of its can or a bottle.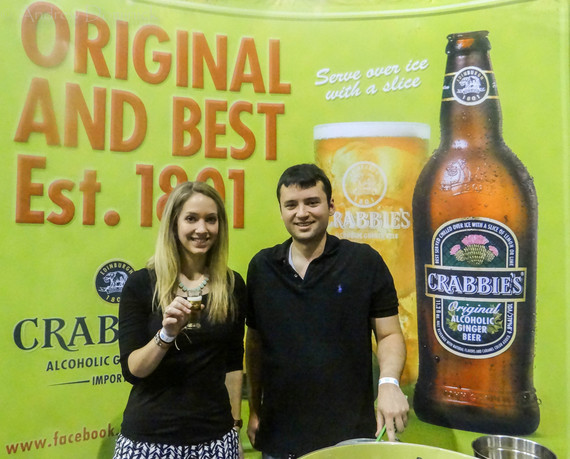 One of my favorites was the sparking ginger beer from the Edinburg-based Crabbie's, which was served with a cube of ice and topped with a slice of lime. I promise the fact that this drink looked more like a fruity cocktail and tasted like ginger ale had little to do with my liking for this
beer
. Another brewery that caught my eyes was the Magic Hat Brewery from South Burlington, Vermont. Its circus-themed station with a dangling paper skeleton was enough to direct my feet to the booth for a taste of its seasonal Elder Betty, a Weiss-style ale with bready malt flavor balanced by a touch of hops and complemented by the tart berry flavors of elderberry.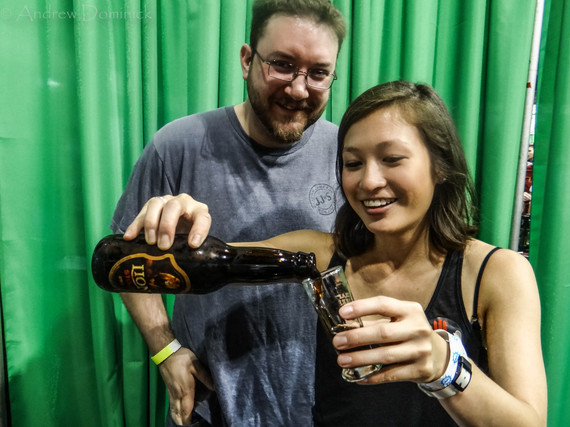 While most breweries served their best-selling and seasonal ale or lager, there was one "brewery" that distinctively stood out from the others. Tucked away in the basement level of the Connoisseur Lounge, Enlightenment Wines, which operates from a family farmstead in the Hudson Valley, showcased four varieties of meads and botanical fruit wines. Raphael Lyon, the founder of Enlightenment Wines, also led a seminar aimed at educating consumers about this esoteric drink.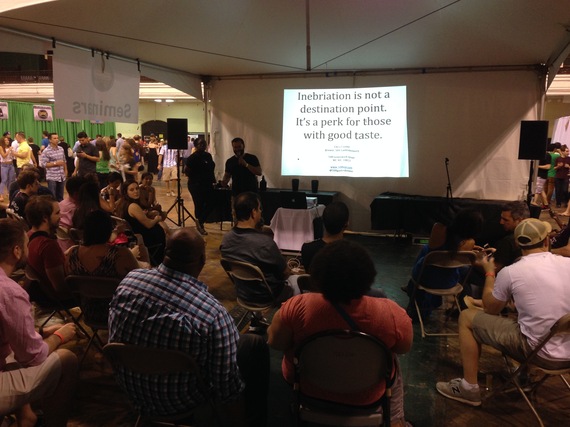 In addition to the educational seminar, the festival also featured the first-ever Craft Beer Concierge Center, where consumers could ask any beer-related questions to the on-site Cicerones (beer sommeliers), as well as beer pairings like grilled cheese, hot dogs, and pretzels. Since its debut in March 2012, the NYC Craft Beer Festival has grown to three seasonal shows per year. The next tasting will take place in November.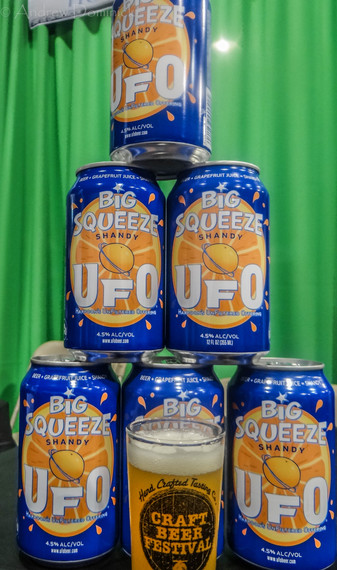 While I did not become a beer aficionado by the end of the 3.5-hour long tasting, I now know much more about this thirst quencher -- at the least that there is an expansive selection of craft beers beyond the typical fares from college, of Coors!
Photo courtesy of Andrew Dominick