Guess what? You can appropriately
eat a popsicle
for every meal of the day.
Yep! Use coffee as the base for your morning popsicle, or blend in some kale and you've got a portable, frozen salad for lunch or dinner. As for dessert? Mix in some brownie bites, nut butter, cinnamon or cocoa -- everything but the kitchen sink, as they say.
Check out the infographic below for more on making the ultimate popsicle for any time of day.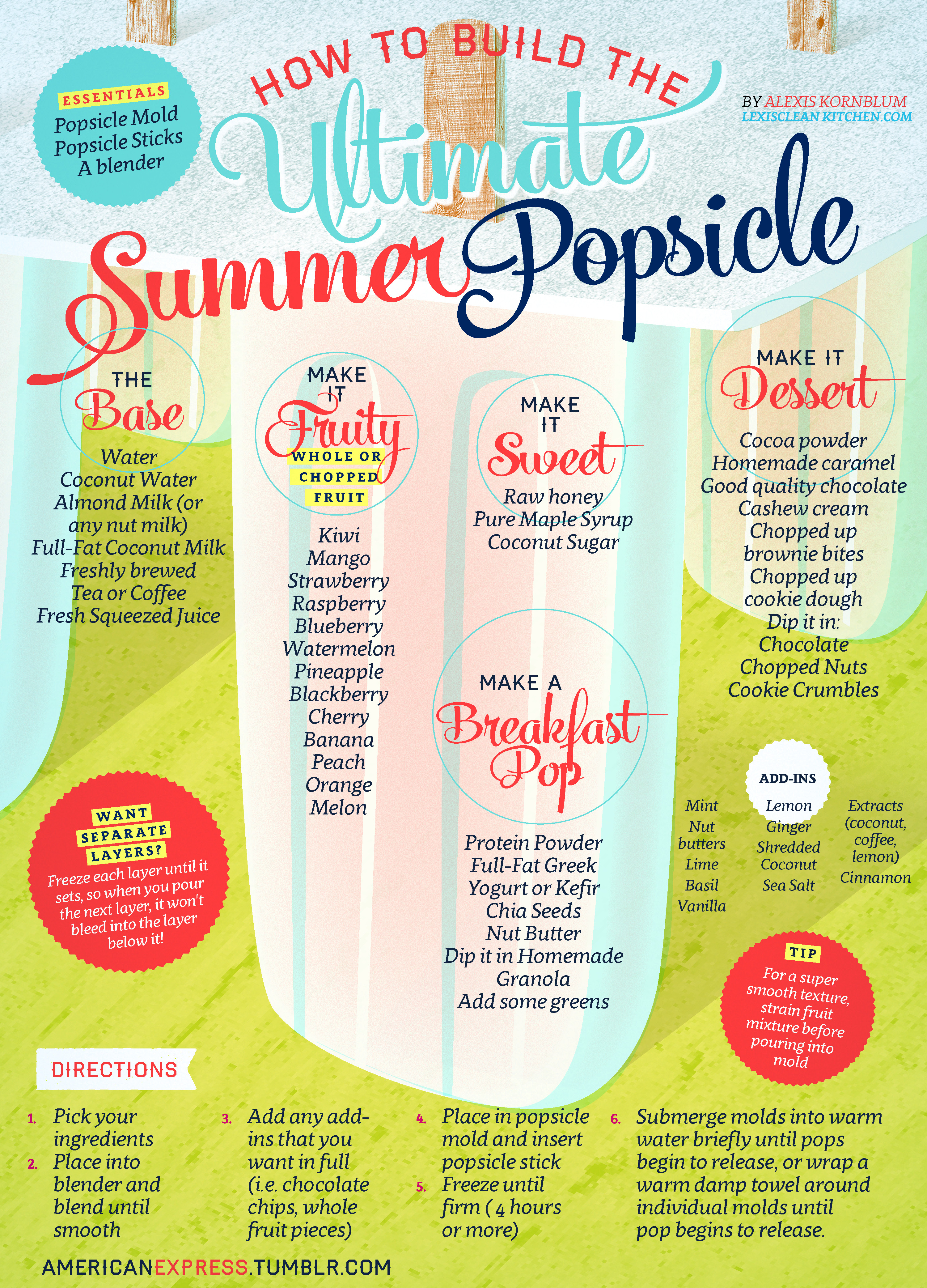 Image courtesy of the American Express Tumblr, which creates and curates content to inspire, motivate and advise people on a range of subjects -- covering health/wellness, food, personal finance, DIY and the new definition of success. This specific post was created by Lexi's Clean Kitchen for American Express' Tumblr.