Taco Bell's latest creation is not an
obscene breakfast concoction
, but a whole new restaurant.
Taco Bell on Monday opened U.S. Taco Co. in Huntington Beach, California, the prototype of what could be a new foodie-inspired, fast-casual chain. The fast-food giant is launching the restaurant in a bid to satisfy Americans' growing hunger for higher-quality food than, say, Doritos Locos Tacos.
The
menu names
are certainly eye-catching, if not necessarily mouth-watering. "The 1%er," for example, is a lobster-and-flatbread taco priced at a cool $9.99. Then there's the Hawaiian-inspired "Wanna Get Lei'd." Less controversial is the "Winner Winner Chicken Dinner" taco. But then you will be asked to "Shut Your Pie Hole" for dessert.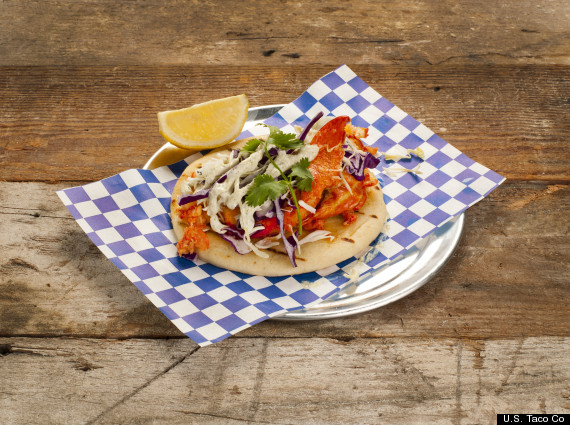 The 1%er: Tastes like inequality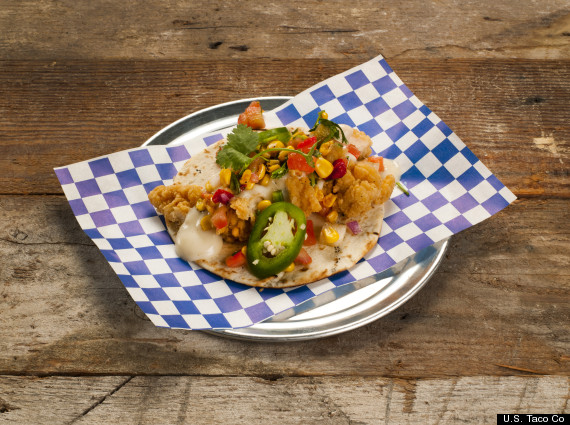 The Winner Winner Chicken Dinner: Probably better than a Chalupa
Taco Bell says all of the new restaurant's food is made with "high quality, purposeful and responsible" ingredients. Similar claims are made by Chipotle and other fast-casual restaurants that have been
steadily taking market share
from McDonald's and other traditional fast-food joints.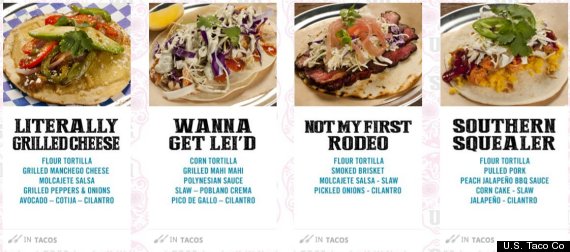 The store's logo and interior look something like an Ed Hardy nightmare of Dia de los Muertos. A massive sign reading "EAT TACOS" adorns the bar, in case you forget what to do when inside the restaurant.