By Lynn Andriani
One small change to the recipe, and all of a sudden a morning classic is totally doable for eight (or even more).
The Step-Away-from-the-Stove Method You're Going to Love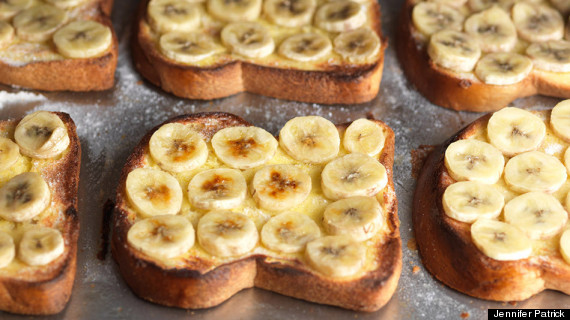 Making pain perdu (bread soaked in beaten eggs, then fried) for two is a cinch: whisk eggs with cinnamon, dip two slices of bread in the mixture and cook in a frying pan until browned. Multiply that by eight, though, and you're spending considerably more time over the stove. Here's the trick: Prepare the dish as you normally would (refrigerate the egg-soaked bread for an hour or more, if you wish), and then, instead of cooking the slices over the heat, lay them on a greased sheet pan and bake at 450 for about 10 minutes, flip and continue baking for about eight more minutes. You get extra points if you lay sliced bananas on top of each piece and finish under the broiler for a minute or so.
Eggs for All in 20 Minutes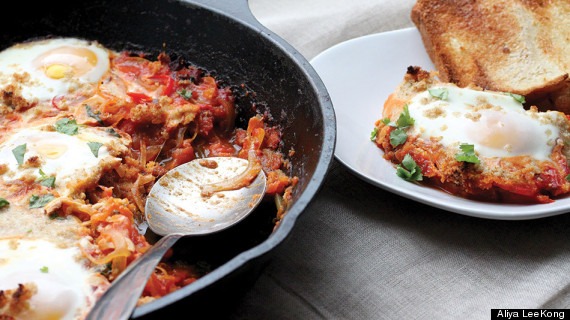 Quiche, watch your back: We've found a strong contender for one of the best brunch dishes for a group. It's shakshouka, the popular Israeli and Tunisian dish where eggs are poached in tomato sauce. This recipe can serve six, and includes an herby tomato sauce that comes together in 15 minutes (which you can alternately make ahead of time). You crack the eggs over the sauce, slide the pan under the heat and broil it for five minutes, or until the eggs are cooked to your liking. Have some thick, crusty bread on hand for sopping up the juices.
Get the recipe:
Shakshouka with Chorizo and Bread Crumbs
No-Flipping-Required Pancakes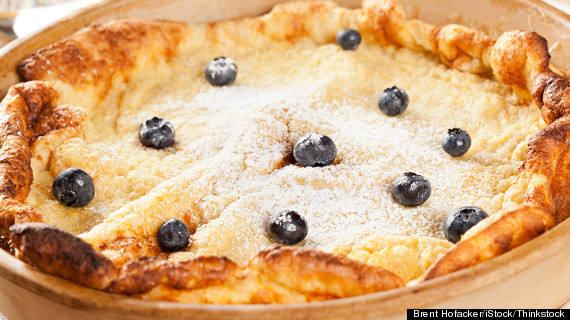 Making pancakes for the masses can be an ordeal, since it's hard to keep the finished ones warm and prevent them from getting soggy. The solution, just as with French toast, is to use the oven, which German pancake makers have been doing for years and
the rest of us are now discovering
. The skillet-baked pancakes puff up beautifully; you make one large one and slice it into wedges to serve. Alternately, you can just stick with your usual pancake batter and pour it into a greased rectangular cake pan. Bake for about 12 minutes at 350, until a cake tester comes out clean, and then cut into squares. You'll get about a dozen, and they'll all be ready at once.
The Danish Hack That Lets You Jump on the Artisanal Jam Trend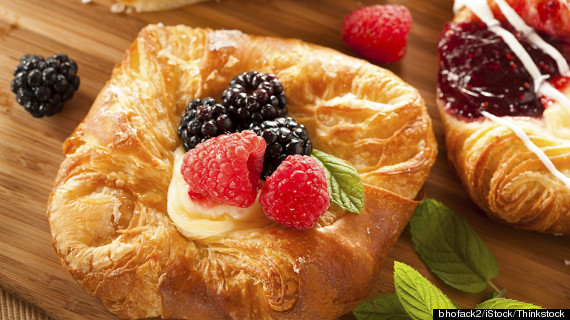 Crescent-roll dough might just be
one of the most versatile ingredients
for hosts who want to serve freshly baked goods without waking up at 4 a.m. -- and one of the best uses we've found is as a base for a homemade-ish cheese and fruit Danish. You cut the dough into squares, place a spoonful each of cream cheese and jelly in the center, fold up the sides and bake at 400 for about 18 minutes. Try using some of the more interesting jams that are popping up in specialty shops, such as sriracha peach or Meyer lemon, for a twist you won't find at your standard bakery.
Like Us On Facebook |

Follow Us On Twitter