This is a smortato. It is a sweet potato stuffed with s'mores ingredients. That's marshmallows,
graham crackers
and chocolate melted into a baked sweet potato. It is immaculate.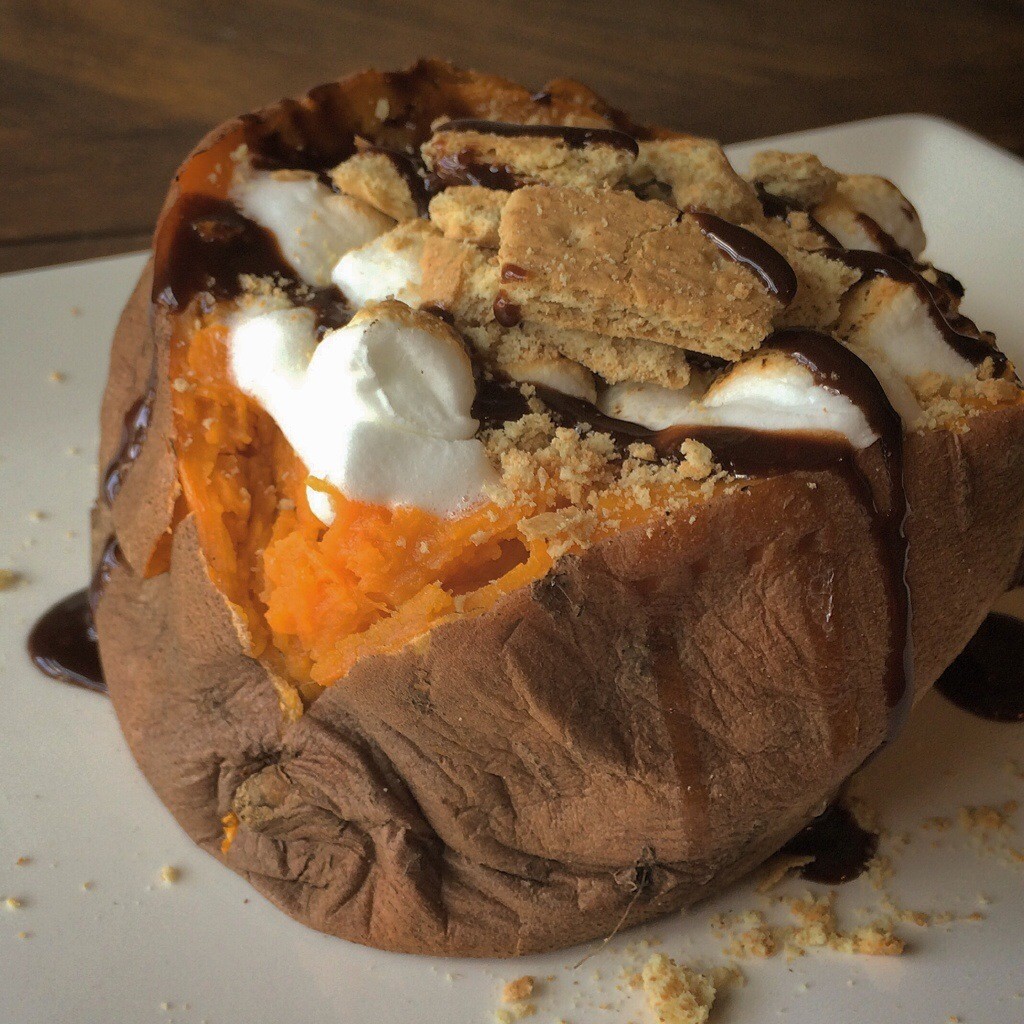 The Vulgar Chef
The flavor combination, of course, is nothing new. You've surely stuck a chocolate-dirtied fork into a piece of Thanksgiving
sweet potato pie
bringing the tastes together in your mouth. But the genius of this dish lies in both its presentation and year-round accessibility. You needn't hold out for summer campfires
or
autumn holidays to enjoy.
To make the smortato, prepare a sweet potato as you would normally (we like them rubbed down with a bit of olive oil, roasted in the oven, but feel free to microwave if you're pressed for time). Cut along the long side of the potato once it's fully cooked. Now, while the potato is still hot, dress it with
s'mores ingredients
and watch them melt into gooey goodness. Then dig in.
If you're cooking with an oven, give your smortato a more complex twist by adding just the marshmallows first and sticking the potato back in the oven to broil for a few minutes. This will crisp the marshmallows. Then, remove the potato and top it with the graham crackers and chocolate. Indeed.
H/T:
The Vulgar Chef
Want to read more from HuffPost Taste? Follow us on Twitter, Facebook, Pinterest and Tumblr.