Chances are, many of the women you know have a turbulent relationship with food.
We are constantly inundated with messages about dieting, and expected to attach
moral value to "good" or "bad" foods
. Salads are great, and
an apparent delight to consume
, but things like pasta and desserts are considered an
"indulgence."
Women eating in public
are subject to
commentary from total strangers
. In a July 23 feature, HuffPost Women Senior Editor Emma Gray shared her own experience being food-shamed and wrote about the larger implications of publicly policing women's food:
People should be able to walk down the street eating without worrying about comment or harassment from strangers. That seems like common sense. But the sad reality is that for women, eating in public can be fraught with unwanted commentary, sexual innuendo and judgment. Doing so can turn a pleasant evening into an exercise in maintaining a semblance of self-esteem.
While women's food choices are apparently up for public discussion, few women openly discuss their tense relationships with eating.
On secret-sharing app Whisper, women have shared their struggles with food-shaming, calorie-counting and eating-related guilt. These confessions are somewhat disturbing and reveal the complex -- and often negative -- relationship many women have with the food they consume on a daily basis. Yet acknowledging that we have a culture-wide problem is the first step toward finding a solution.
(The images below contain language and graphic descriptions that may be triggering for those who struggle with disordered eating.)
Here are 14 things shared on Whisper that prove no woman is alone if she struggles with food: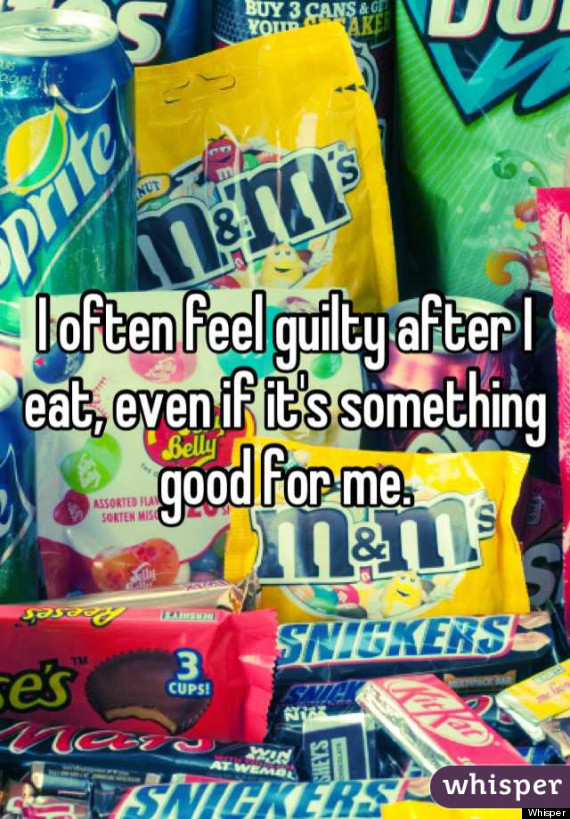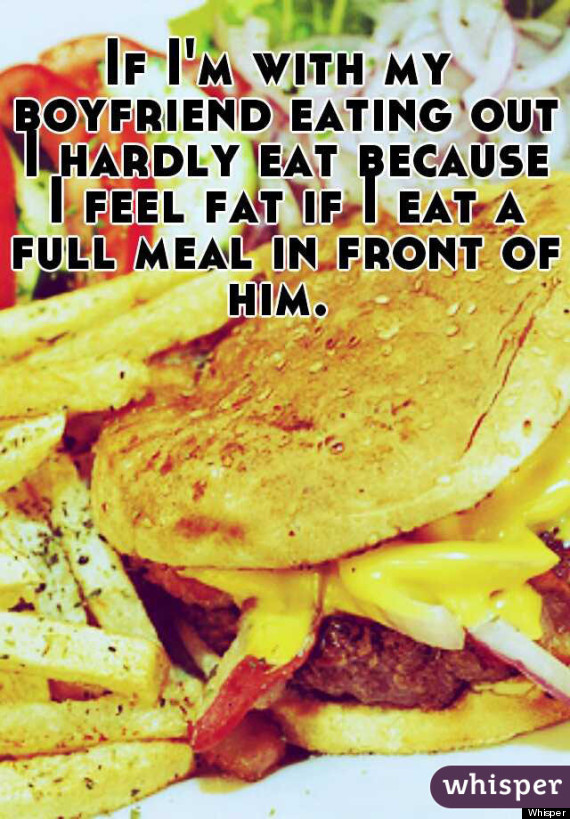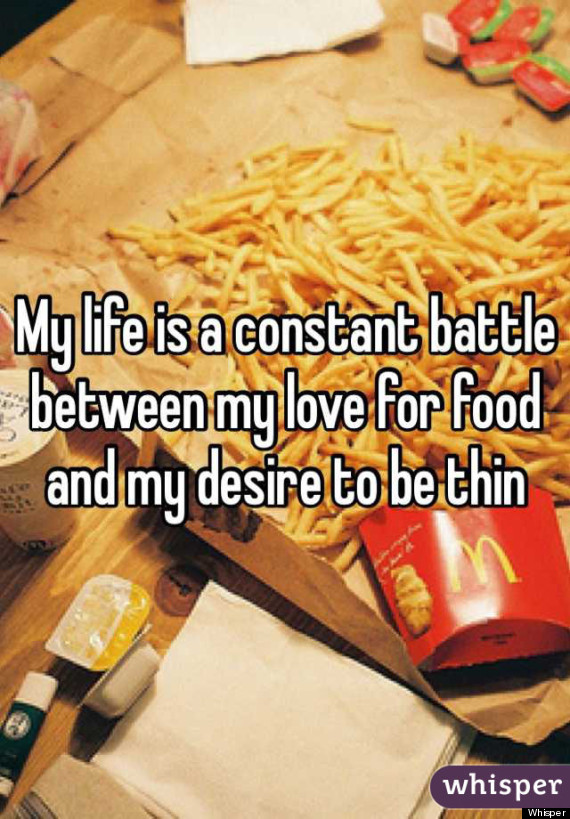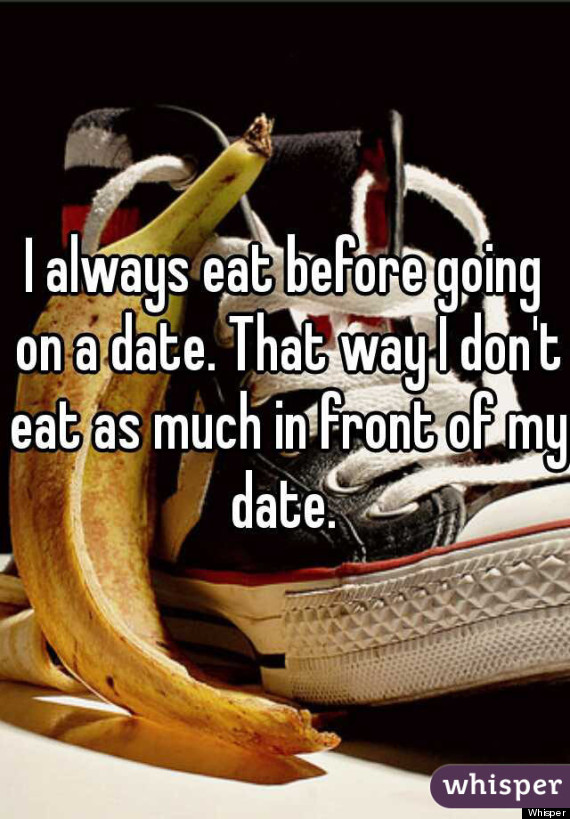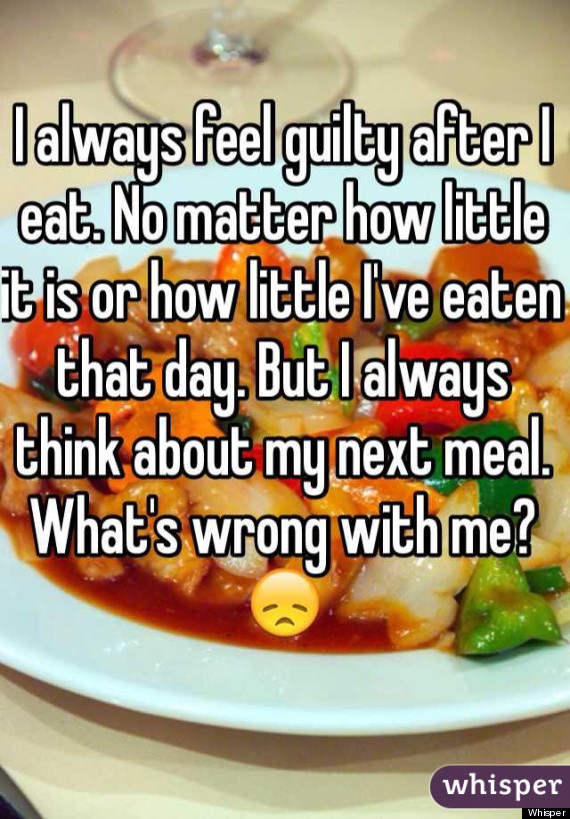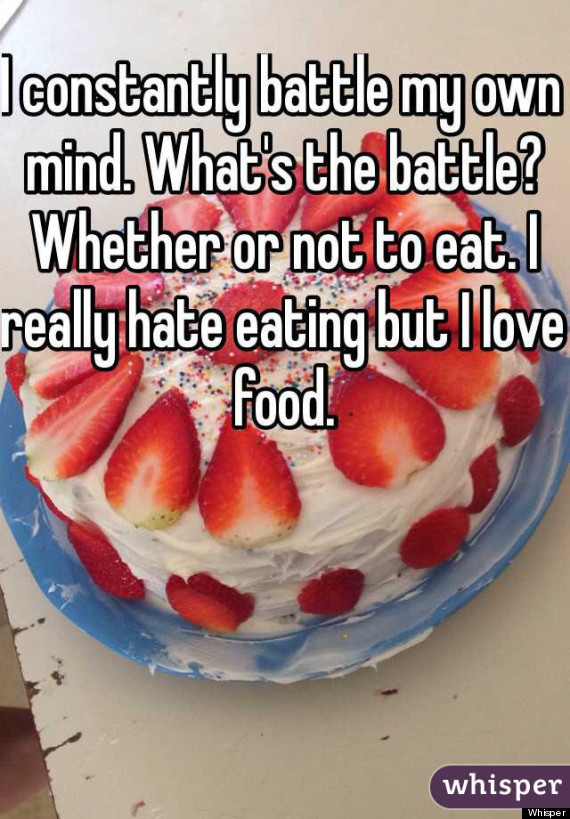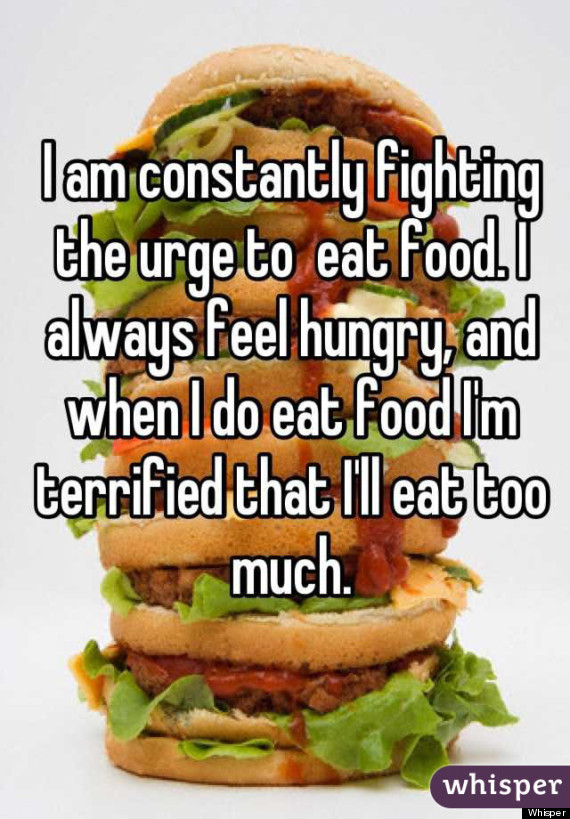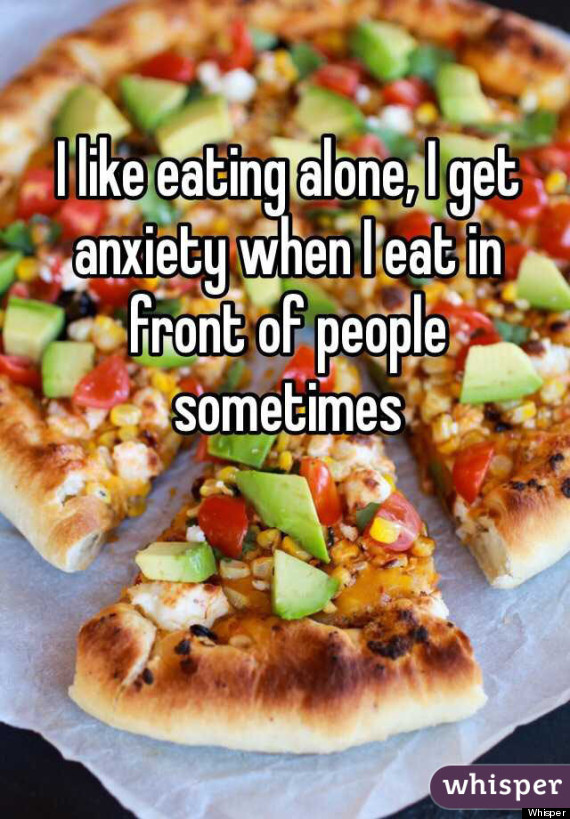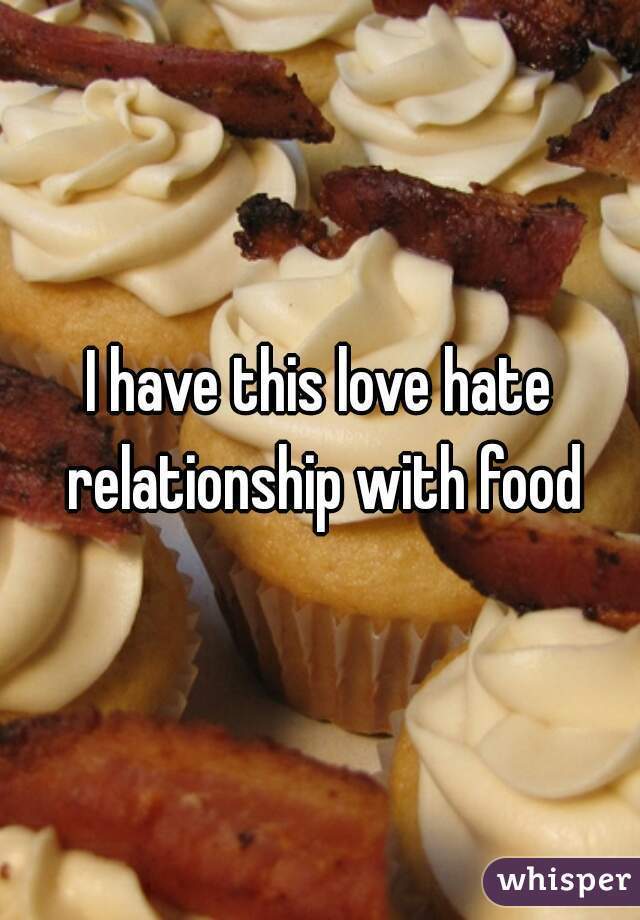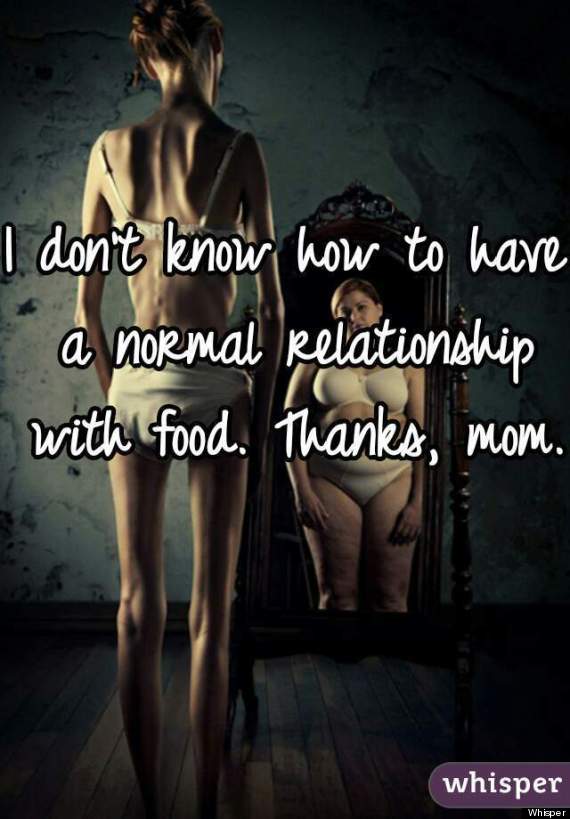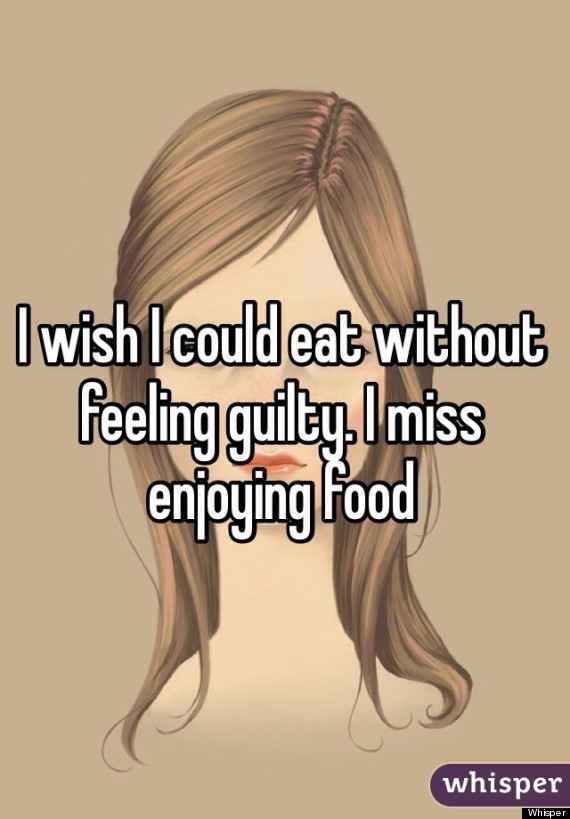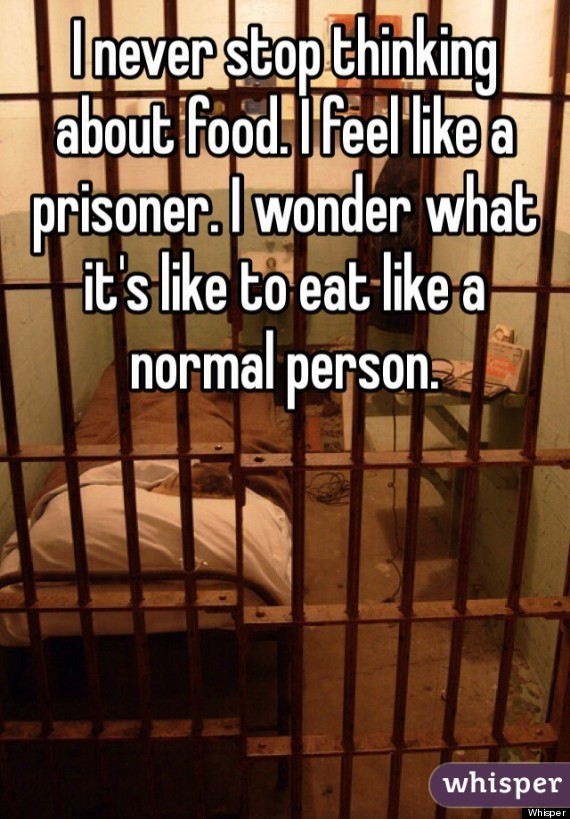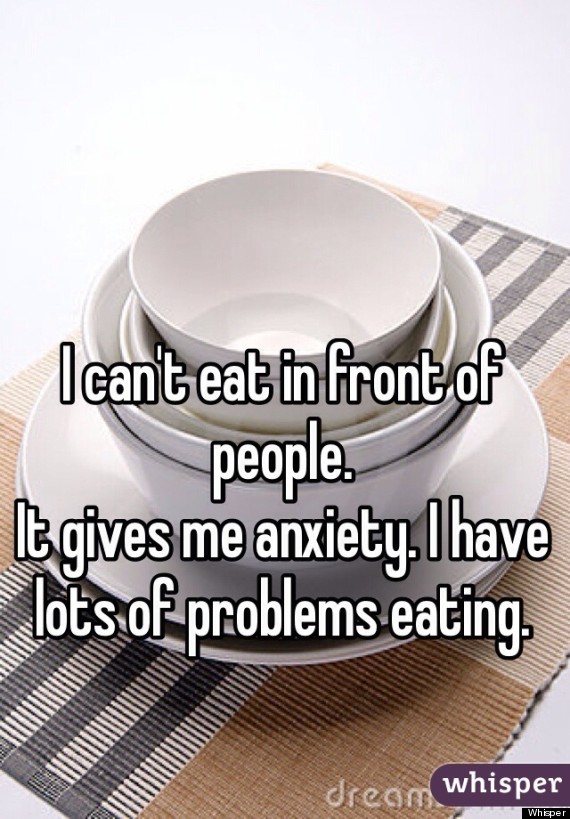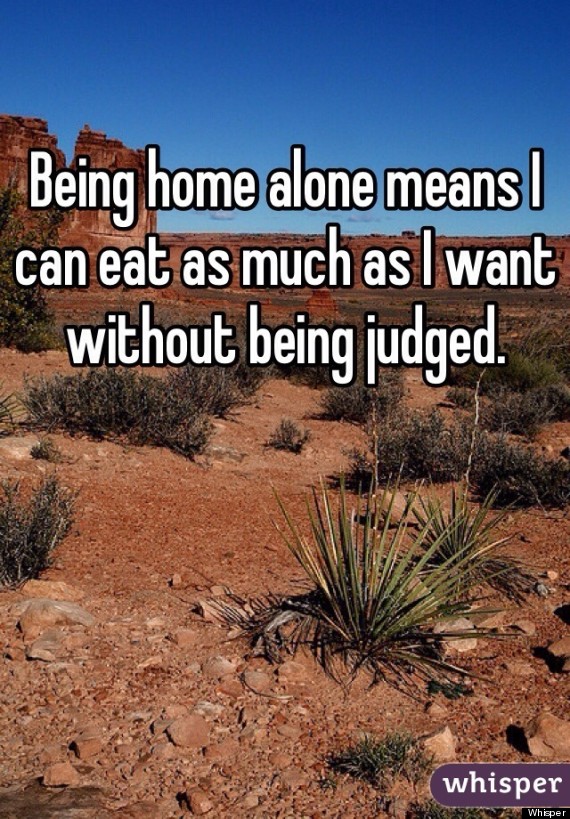 Need help? Call the National Eating Disorder Association hotline at 1-800-931-2237.