Olive Garden has issued a strongly worded defense of its unlimited salad and breadsticks on Monday, because it had to.
In a
24-slide presentation published Monday
, Darden, the owner of Olive Garden, LongHorn Steakhouse, The Capital Grille and others, defended its Italian chain's breadstick and salad strategy, complicated menu and overall "brand renaissance." The report came just days after Starboard Value, an investment firm,
issued a 294-slide presentation
eviscerating everything from execs' use of corporate jets to Olive Garden's insistence on not salting the pasta water.
Darden called its endless salad and breadsticks an "icon of brand equity," and staunchly defended its tactic of piling tables high with buttery carbs and offering a bottomless bowl of salad soaked in Italian dressing.
"It conveys Italian generosity and our salads have the highest loyalty rating of any menu item based on the menu satisfaction surveys we conduct," the company said in the presentation.
Darden remained silent about its refusal to salt its pasta water. When asked about Olive Garden's pasta water, a Darden spokesperson referred The Huffington Post to the presentation.
Darden's full breadstick and salad defense, circled in red below: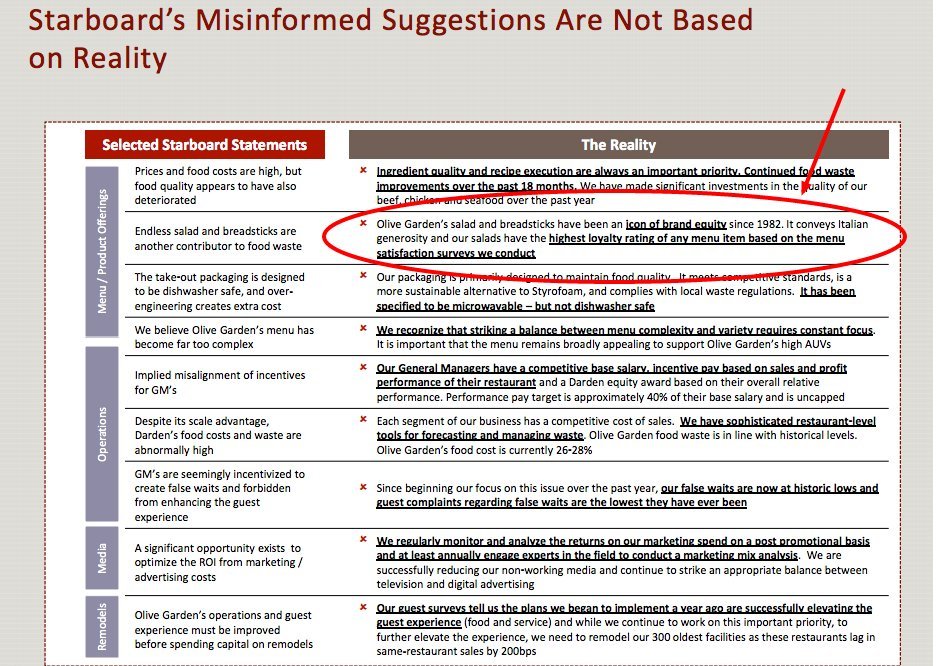 Starboard's take on Olive Garden's salad and breadsticks, from its presentation released Thursday: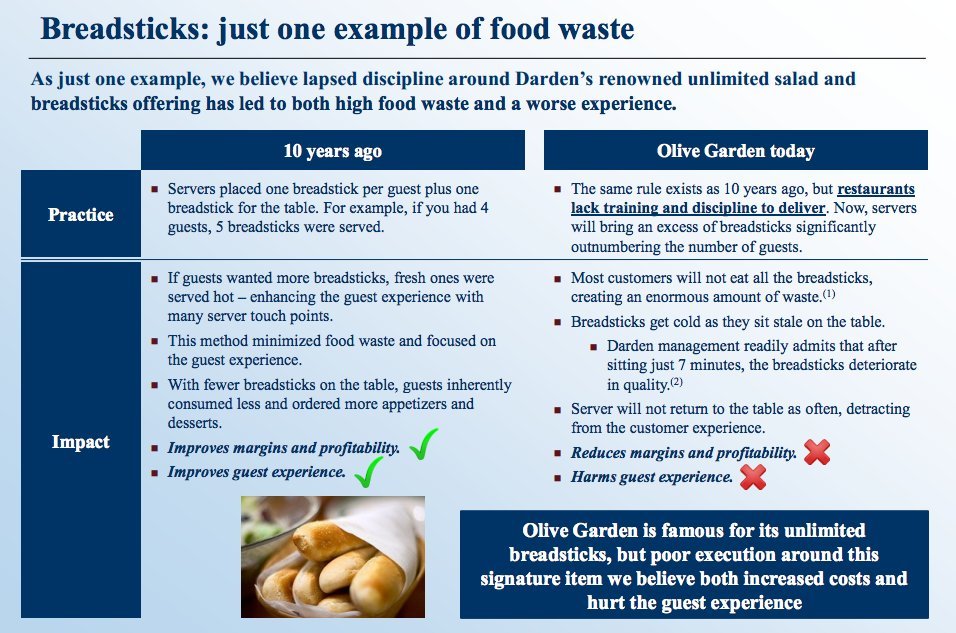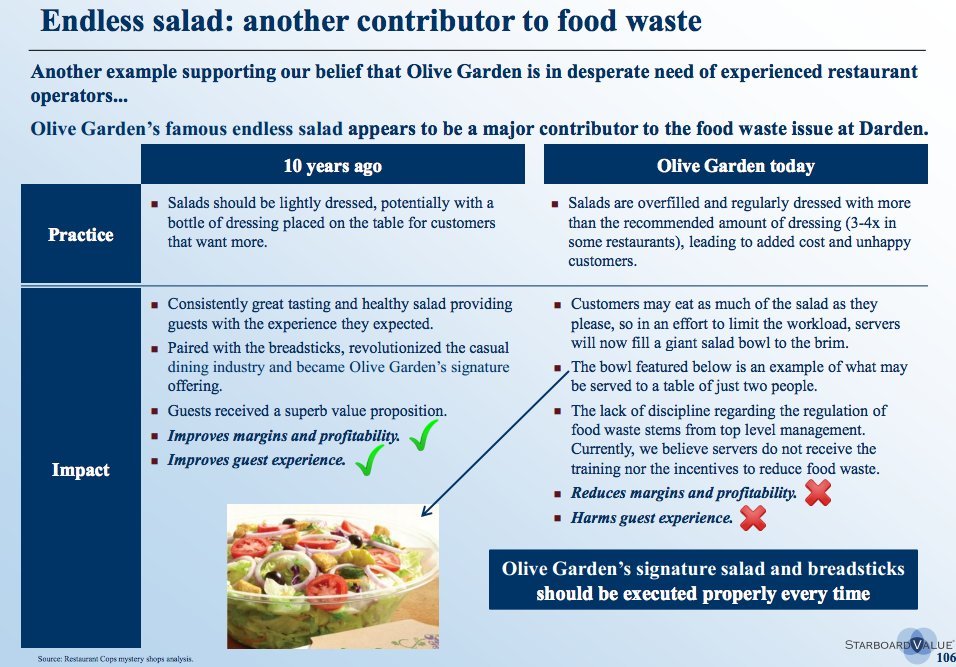 Darden and Starboard are currently locked in a battle over the restaurant company's future. Over the past several months, Darden has struggled as customers have ditched sit-down restaurants for fast-casual eateries like Chipotle and Panera Bread. The company reported a loss of
$19.3 million on Friday
and Olive Garden has had five quarters in a row of declining same-store sales, a key retail metric.
Starboard is urging shareholders to dump all 12 of Darden's board members at the company's shareholder meeting on October 10 and replace them with a group of its own nominees.
Darden is offering a slate
that includes four new independent candidates, four continuing independent candidates and four slots to be filled by Starboard, Matthew Stroud, the company's senior vice president of investor relations, said on a conference call with analysts on Friday.